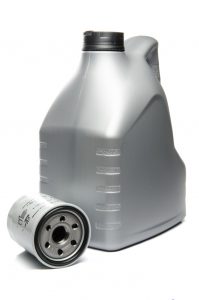 Used oil filters must be hot-drained for 24 hrs prior to disposal in your regular garbage.
Waste oil cannot be landfilled. Recycle waste oil at no charge at the following locations:
SCISWA Landfill
1736 Hwy T-17
Tracy, IA 50256
641-828-8545
Also accepts oil filters.
Poweshiek Transfer Station
8 miles east of Grinnell on Hwy 6 & 63
641-528-2801
Also accepts oil filters.
Grinnell Public Services Department: 1411 1st Avenue  Grinnell, IA 50112
641-236-2632
For city customers only, leave in original or clear container.
Retail stores and businesses that sell oil are required to either accept used oil from customers (either for a fee or for free) or provide information regarding where customers can dispose of it.
Also check with your local O'Reilly Auto Parts store. Many will take used oil in 5-gallon containers.
Used oil for recycling should be clean and not contaminated with antifreeze or water.