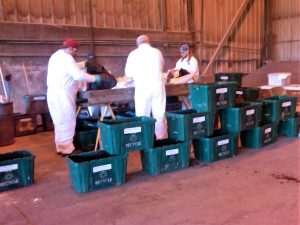 Each community in the SCISWA service area provides recycling options to residents and businesses, and we are proud to be part of a community-driven network to help you manage your waste and divert resources from landfill disposal whenever possible.
SCISWA does not process household recycling or provide recycling collection services. Search Find My Community to determine services available in your area. 
The SCISWA Landfill and Transfer Station do accept some hard-to-dispose-of items, like antifreeze, batteries, tires, and more, for proper handling and recycling. Visit the Special Items page to find out more about the materials accepted at our facilities, as well as other options for disposal.